Introduction to King Lounge
Shenzhen Airlines' King Lounge is the lounge for high-end passengers of Shenzhen Airlines. At present, it has been set in cities like Shenzhen, Xi'an, Shenyang, Wuxi, Nanjing, Guangzhou, etc.
King Lounge is provided with VIP private rooms, cyber zone, mother-and-baby room, baggage deposit, coffee bar, etc. It shall provide different foods like cakes and pastries, beverages, snacks, fruits, Chinese foods and noodles at different times for passengers to select and enjoy. In King Lounge, passengers could relax and rest during the trip, and could enjoy a wonderful rest experience.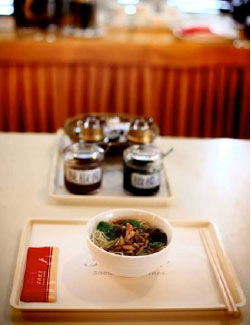 Passengers taking the first class or business class flight of Shenzhen/Air China Airlines, passengers taking a flight of Shenzhen/Air China Airlines and holding with PhoenixMiles Gold or platinum card; or passengers with Star Alliance Gold car or paid members of Star Alliance could enjoy the services in King Lounge during the flight opening hours.